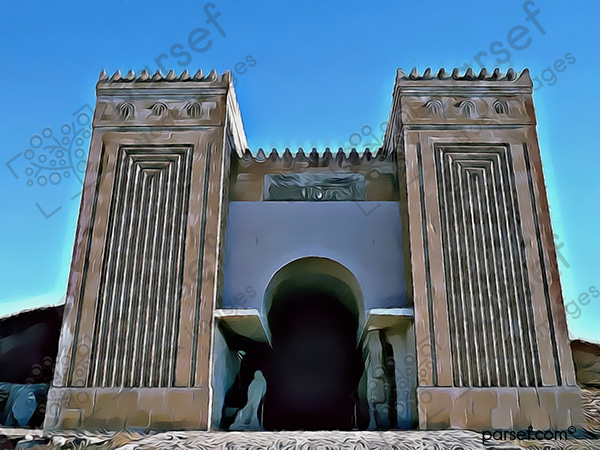 Description
This stock image features a beautiful and detailed color illustration of the ancient gates of Nineveh, an ancient Mesopotamian city that was once the capital of the Assyrian empire. The gates, which date back to the 7th century BCE, are constructed from large blocks of stone and feature intricate carvings and bas-reliefs of lions, bulls, and other ancient symbols.
The image captures the grandeur and historical significance of these ancient ruins, and would be perfect for use in publications, presentations, or other materials related to ancient history, archaeology, or the study of Mesopotamian civilizations. The high resolution of the image ensures that all the details of the carvings and sculptures can be clearly seen.
The Nineveh Gates are an important architectural and historical artifact and this image would be an excellent addition to any collection of historical or archaeological images. It also makes a great addition to any project, article, blog, or website that seeks to educate and inform about ancient civilizations and the history of the Middle East.
One Year License.
For personal, church or classroom use only.