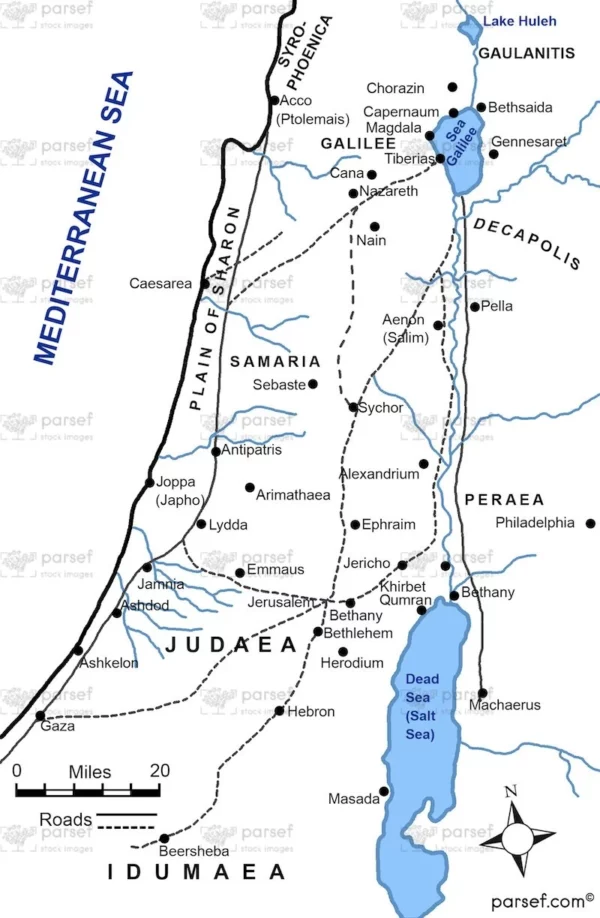 Palestine in New Testament Times 300DPI
Description
The stock image depicts Palestine during the time of the New Testament, with a focus on the major cities and regions that were important to the events described in the Bible.
The map shows the territories of Judea, Samaria, and Galilee, as well as the cities of Jerusalem, Bethlehem, Nazareth, Caesarea, and Capernaum.
The Jordan River, the Sea of Galilee, and the Dead Sea are also shown.
The map is designed to give viewers a better understanding of the geographical context of the events described in the New Testament and to provide a visual aid for studying the history and culture of the region during that time period.
One Year License.
For personal, church or classroom use only.