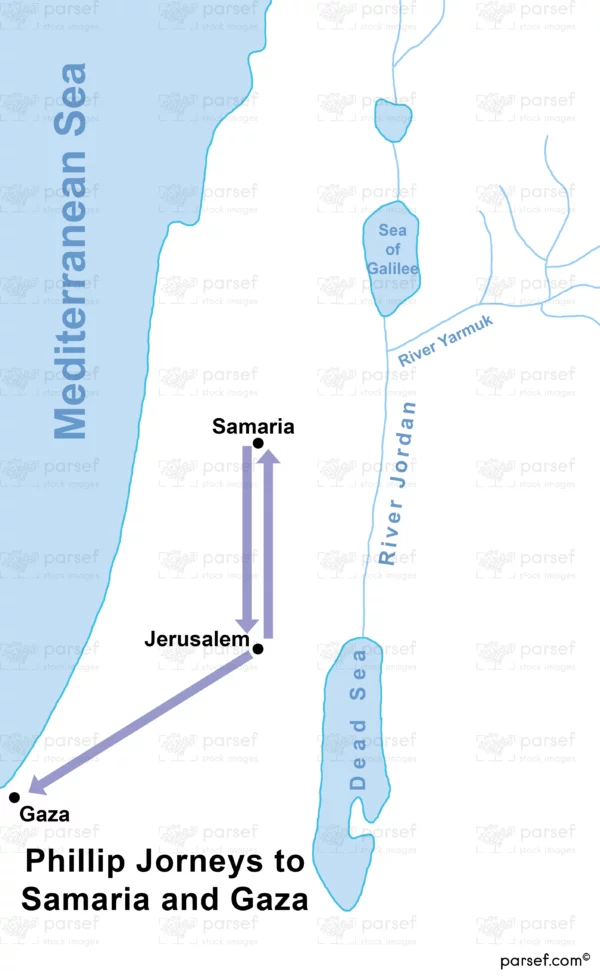 Acts Phillip Samaria Gaza
Description
This stock image is a map depicting the locations relevant to the story of Phillip in the Book of Acts in the Bible. The map is labeled with important cities, including Samaria and Gaza, and the surrounding regions.
The journey of Phillip in Acts is highlighted, showing the path he took through these regions. The map also includes other significant locations, such as the Mediterranean Sea and the wilderness.
This map provides a visual aid for those studying the story of Phillip in Acts and helps to contextualize the events of the story in relation to their geographic location.
One Year License.
For personal, church or classroom use only.