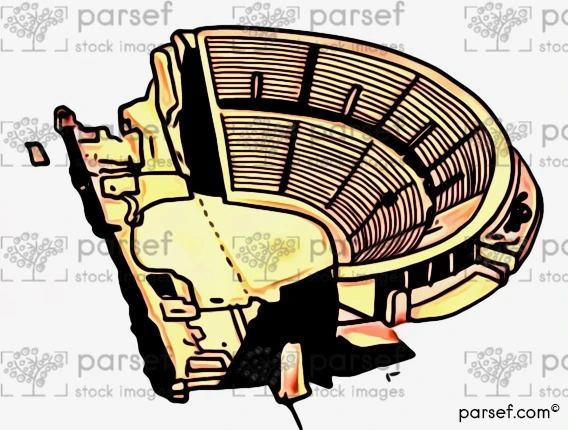 Description
The stock image of Ancient Caesarea Theater from biblical times depicts a stunning view of an outdoor amphitheater in the ancient city of Caesarea, which is located on the Mediterranean coast of modern-day Israel. The image showcases the beautiful architecture of the theater, which was built by King Herod the Great in the first century BCE and is one of the most well-preserved ancient theaters in the world.
The theater has a semi-circular shape, with a tiered seating arrangement that can accommodate up to 3,500 people. The seats are made of stone and are arranged in sections, with wider aisles separating them. The stage of the theater is also made of stone and is surrounded by a backdrop of columns and arches, which provide a beautiful frame for performances.
The image captures the essence of the theater's historical significance, with the ruins of the ancient city and the Mediterranean Sea visible in the background. The theater was the site of many important events throughout history, including performances by ancient Greek and Roman actors and gladiatorial games. Today, it is a popular tourist destination, and visitors can still attend concerts, plays, and other cultural events at the theater.
Overall, the image of Ancient Caesarea Theater is a stunning representation of the rich history and cultural significance of this ancient city and its remarkable theater.
One Year License.
For personal, church or classroom use only.